We research Korean red ginseng and work on the
[development of ginseng and red ginseng products]
for the health of the people.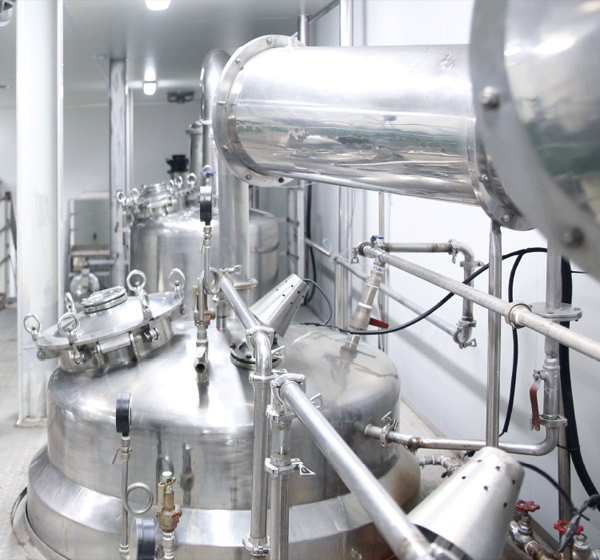 01. Quality Control
Quality Control: We conduct various and systematic safety tests throughout production—from the warehousing of raw and subsidiary materials to delivery of finished products.
Production Management
Sensory tests for raw and subsidiary materials
Product standard establishment
Hazardous substances analysis in raw materials
Production facility inspection
Work manual preparation by process
Hygiene check for producers
Product history tracking
QC
Safety Test (analysis of residual pesticide, heavy metals, and benzopyrene)
Chemical/physical/microbial tests
02. Production Management
Equipped with Hazard Analysis and Critical Control Points (HACCP)–certified aseptic facilities, which include the Cleaning Room, Steaming Room, Cutting Room, Extraction Room, Evaporation Room, Filling Room, Drying Room, and Packaging Room, we produce our products with a cutting-edge hygienic system in accordance with Good Manufacturing Practice (GMP) standards
| | |
| --- | --- |
| Major Roots of Ginseng | Cleaner, Peeler, Steamer, Dryer, Wetter Packer |
| Liquid Extract | Extractor, Centrifuge, Evaporator, Mixer, Ager, Filler, Auto Labeler |
| Ginseng Slice, Ginseng Preserved in Honey | Cleaner, Honey Dipper, Vacuum Packer, Dryer, Sealer |
| Ampoule | Blender, Sterilizer, Packer |
| Pouch Product | Kneader, Pill Maker, Dryer, Packer |
| Pill-Type Product | Kneader, Pill Maker, Dryer, Packer |
| Granular Product | Blender, Granule Maker, Granule Screener, Four-side Sealer |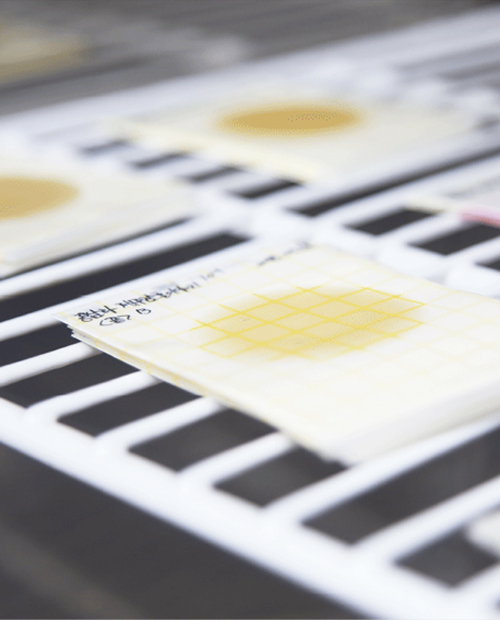 03. R&D
We strive to develop new products based on cutting-edge testing equipment and the expertise of our skilled researchers. We cooperate with ginseng research centers, red ginseng clusters, and medicinal herb research institutes for R&D.
STORE

Acknowledged for its outstanding quality at duty free stores since 1992, it currently operates 8 stores.
Meet Hongsamga Kunbo at various duty free shops.
01.

Product Planning and Market Research

02.

Request for Consignment Manufacturing

03.

Reporting of Manufacturing Items and Advertising Review

04.

Ordering Raw/Subsidiary Materials and Production

05.

Inspection and Delivery
We are equipped with advanced facilities, including red ginseng extractors, fillers for granules, powder, ampoule, stick and pouch products, as well as pill makers. We supply our products with a sense of responsibility to satisfy our customers.